Sculpture en bronze faite sur commande de taille de la vie pour la commémoration commémorative
Description du produit
Sculpture en bronze sur mesure de haute qualité pour la commémoration \ n \ n \ n \ n \ n \ n \ n \ n \ n \ n \ n \ r \ n \ r \ n \ r \ n \ r \ n \ r \ n \ n \ n \ n \ n \ n \ n \ n \ n \ n Sculpture en bronze faite sur commande de Full Foundry Services & Service fait sur commande monument \ n Client: Rose Bennett Pays: USA Taille: taille de la vie Matériel: Bronze Date: 2014-09-11 \ n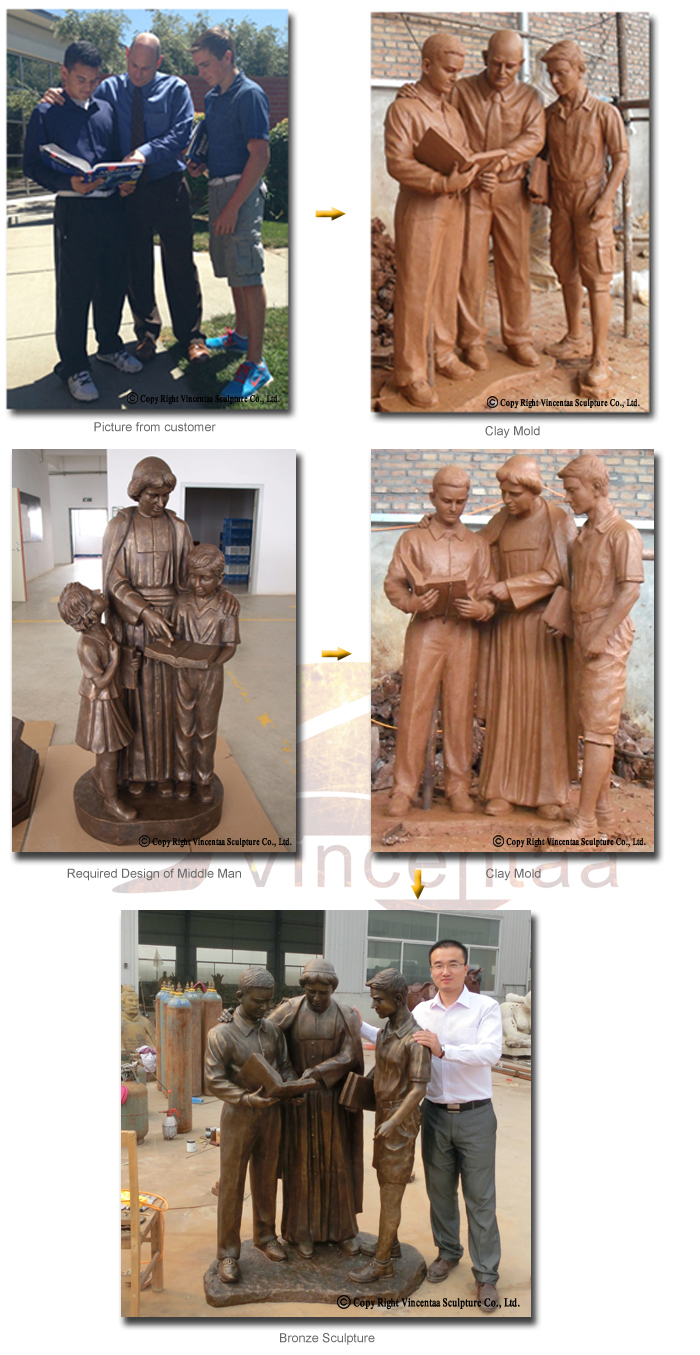 \ n \ n Galerie en ligne: \ n \ n
Our Advantages on 

Bronze Sculptures

1. High quality Bronze Materials for our bronze sculptures


2. Advanced casting technique - Lost wax casting with plaster shell

3. excellent patination work

4. Directly supplied by foundry and save our customers at least 25%
\ n Si vous avez besoin d'une sculpture en bronze personnalisée, n'hésitez pas à contacter Vincentaa! \ n \ n \ n \ n
\ n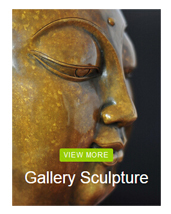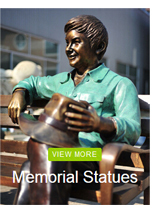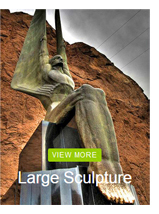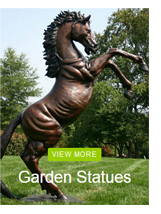 \ n \ n

\ n \ n
Popular Animal Statues




Horse

Bull

Deer &

Bulk




Dolphin

Eagle

Elephant

Monkey & Ape

Bear

Lion

Crocdile

Giraffe

Crane

Rabbit

Wild Boar

Hippo

Rhino

Cat

Dog

Wolf

Sealife
\ n \ n

\ n \ n
Popular Figure Staues

Children

Bust

Musical

Sports

 

Erotic

Christianity

 
 

Mythology

Buddha

 

Fat Lady





\ n \ n

\ n \ n
            

Popular Fountains

          


Large Fountain

Dolphin Fountain

Tiered

 Fountain

Wall Fountain

Bird Fountain

Children Fountain

Mermaid Fountain

Lion Fountain




 

Horse Fountain

Other Style
\ n \ n Processus de casting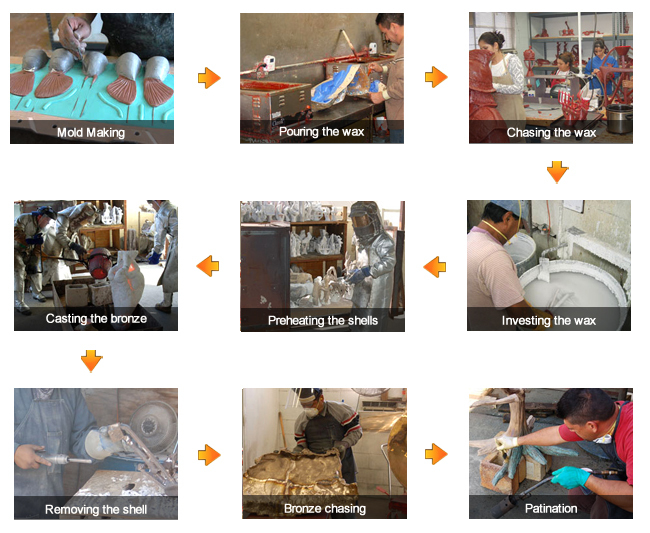 \ n \ n
Loxt Wax Casting Process




1.Creating the mold.

The process begins with the object to be reproduced in bronze. A wax or clay model created by the artist is often the original, but virtually any object can be molded. It is critical to craft a mold that captures all aspects of the original piece because these fine details can not be recaptured later in the process.


2. Pouring the wax.

We pour the finest art casting wax into the mold to cover all interior surfaces to the optimal thickness. After the wax has cooled, the mold is removed, revealing a wax "positive" that precisely duplicates the original object.

3. Chasing and gating the wax.

Our talented artisans chase the wax to make sure they are free of seam lines and imperfections. This is one of the most crucial stages of the process and is an area where we invest substantially more time than many other foundries. Upon completion, we add wax gating to allow gasses to escape and molten metal to flow in evenly during the bronze pour .

4. Investing the wax.

Over the next several days, the wax undergoes a series of baths to construct a hard ceramic shell around it, called "investment". Slurries of increasingly coarse sand and silica build up this coating.

5. Burning out the wax.

The shelled wax is placed in an oven to create the negative space into which bronze will be poured. This part of the process gives our method of casting the "lost wax" name.

6. Preheating the shells.

Once the wax is melted out, the now-empty ceramic shells are placed in another oven that bakes them at 1700 degrees F. This preheating process strengthens the shells and helps the molten bronze flow quickly throughout all areas of the shells.

7. Casting the bronze.

We cast using only the finest grade of pure silicon bronze. Bronze ingots are melted in a crucible furnace until they transform into a molten liquid with a temperature of about 2050 degrees F. Then we hand-pour molten bronze into the preheated shells at a precise temperature.

8. Removing the shell.

Once the bronze-filled shells have cooled, we break away the ceramic shell to reveal the raw cast bronze inside. Any remnants of ceramic shell are removed from the unassembled pieces of cast bronze in a blast cabinet.

9. Bronze chasing.

The various pieces making up a single sculpture are welded together into an assembled whole using our TIG welders. Then, using precision die grinders and other specialized tools, our experienced artisans spend many hours removing any imperfections from the metal surface.

10. Patination.

Next, we heat the surface of the bronze and apply multiple coats of chemicals that react with the heat to create a gorgeous finish permanently fused into the surface of the bronze. Afterwards, thin coats of wax may be applied to give the sculpture a lustrous glow. After cooling, we hand-polish and buff it to a sheen

11. Packing for shipping.

The bronze sculpture is packed into corrugated or wooden packaging. We inject foam around the bronze artwork to firmly cushion it during shipment to any location in the world.
\ n Période de coulée: \ n A. Habituellement 15 jours pour le moule en argile et 25 jours pour le moulage en bronze \ n B. S'il s'agit d'une grande sculpture, le temps doit être un peu plus long. 20 jours pour moule en argile et 35 jours pour moulage en bronze. \ N C. Si vous avez des demandes particulières concernant la période de lancement, merci de nous le faire savoir avant de passer commande. \ N \ n A propos de Vincentaa
Vincentaa, as one of the largest and prestigious bronze foundries in China, has been producing fine art bronze sculpture with its experienced team for over 20 years. Being expert in all aspects of sculpture casting, we can offer you high quality sculptures of any sizes embodying our same and stable skills, techniques and attention to ensure the quality finish you need. We have developed full and careful and wide range of personal services to guarantee your satisfaction, which covers mold making, bronze casting, patination, and the final delivery and installation plus 30-year quality guarantee.  
Our website:


\ n \ n Service sur mesure Personnalisé Fabriqué à partir de l'image: Si vous nous fournissez le dessin ou l'image, nous pouvons faire l'esquisse de conception pour votre confirmation. Puis selon vos besoins pour le personnaliser. \ N Custom Made from Mold: Si vous nous envoyez le modèle (même si d'autres matériaux). Nous pouvons faire la reproduction pour vous. Custom Made à partir d'idées: Si vous nous laissez savoir vos idées, nous pouvons vous aider à faire de la planification de la conception une offre vous le croquis de conception. Ensuite, selon vos besoins pour le personnaliser. \ n Services de fonderie 1. Fabrication de moules: \ n moule en argile, moule en caoutchouc de silicone, moule de cire \ n \ n 2. Coulée cire perdue: \ n Nous pouvons offrir deux types de coulée de cire perdue, l'un est en céramique et un autre avec la coquille de plâtre qui est pour la sculpture en bronze de qualité de galerie. \ n \ n 3. Patination: \ n Il y a plus de 10 patines populaires pour la sculpture en bronze et notre équipe continue également à développer de nouvelles patines pour enrichir notre patine bank \ n \ n 4. Sculpture Élargissement \ n Nos artisans peuvent fabriquer un moule en argile de grande taille en fonction de votre petit moule. Même si vous n'avez pas de moule et seulement une image, ce ne sera pas un problème pour nous. Nous pouvons transformer vos idées en toutes sortes de sculptures en bronze. \ N \ n \ n 5. Hébergement: \ n Les sculpteurs et les artistes sont les bienvenus dans notre usine pour participer au processus de moulage et de moulage. \ N \ n \ n Patines populaires A brun foncé B Laiton Jaune C patine verte D Brun clair \ n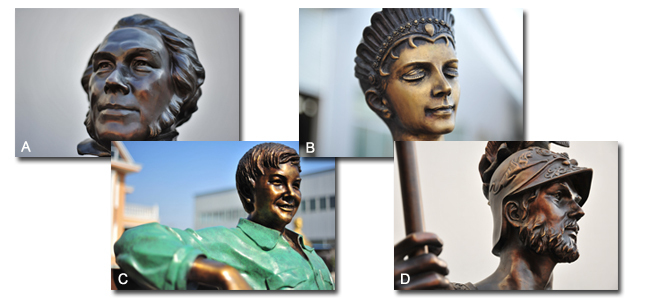 À l'exception de ces 4 patines populaires, il existe également plus de 6 types de patines couramment utilisées. N'hésitez pas à nous contacter pour plus de détails. Nous avons également une équipe pour continuer à développer de nouvelles couleurs de patine pour les sculptures en bronze. demandes. Si vous êtes un sculpteur et que vous voulez des patines spéciales, alors n'hésitez pas à Vincentaa. \ n Emballage et expédition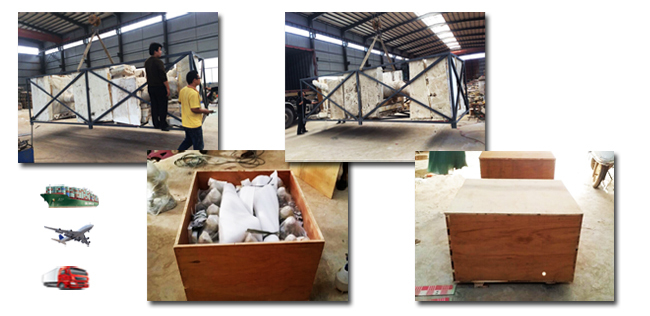 \ n \ n \ n \ n

\ n \ n \ n
Why Vincentaa ?

1

  Lost-wax casting with ceramic shell / plaster shell to make the surface more smooth and fewer hole


2

  Rich experience and professional knowledge always allow us to supply great service and perfect quality. 




3

 

When we work, photos of the clay mold and casting will send you in every3-5 days to keep you updated

4

  At Clay Mold making Step, we will adjust the clay mold100% according to your requests

5

  Our Professional packing will furtherestprotect your sculpture

6

  Our cooperated freight frowarder has rich experience inDoor-to-Door transportation, which means he will transport your sculpture directly from our foundry to your home, which will save you lots of timeand money.

7 


  Money-Back Guarantee:




    A) If you are not satisfied with the clay mold at last, we will pay all your money back.




    B) If any damage happens during transportation, we will take the whole responsibility. Pay money back to you or transport a new one for fee.
\ n \ n
FAQ

 1

  

 Question: hat information should I give you after I decide to place this order?



 
 

Answer: Before you place this order, you have to confirm the design, size and patina you want.

 2

  Question: What is your company's terms of payment?

 

  Answer:

     A) Our terms of payment: 30% advance payemnt by T/T; the balance should be paid also by T/Tafter your inspection and before shipment.
     B) Common-used way of payment is Telegraph Transfer (T/T), it is very convinent and easy. Of course if you think it is not safe for you, we also accept Alibaba Payment -Escrow and Paypal


 3

 Question: I know nothing about the import, can you help me?

7 


 

Answer:This will not be a problem. If you do not know how to import, our cooperated freight forwarder will help you to import. You only have to pay a small money to them and they will take care of everything. It is very easy and simple.

 4


Question: What if I do not like the clay mold or bronze sculpture you made, can I get my money back?



 

Answer:No problem, if you do not like the sculpture we make for you, we will pay your money back within 7 days.

 5

Question: What should I do if I find some damages on sculpture when I open its packing?




Answer: When you unpack the sculpture, please take photos step by step. After finishing unpacking, if you find damages, please take photosof the damage parts also. Then send both the photos of unpacking and damage parts to us at once. We will figure out the reason and give you several solutions for the damages. (The common-used solution is that we make a new sculpture and transport to you freely. )
\ n nous sommes très bons à customiser des sculptures en bronze, bienvenue pour nous contacter pour la citation libre. \ n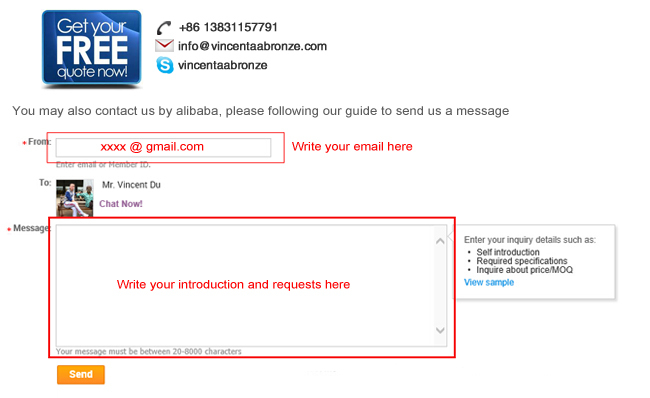 \ n
Groupes de Produits : Statue en bronze > Autre figure en bronze